Now with less user inputs, you can get more outputs
"Autosuggest function" brings ease to your customers while they inquire, as it recommends relevant autofill options when they type. In addition, you can ask a question and in response provide multiple thoughtful answers. Users can select single or multiple replies. With this, a chatbot interface can be simplified interactively for your website visitors.
Key Points:
Placeholder
Choose method

Upload text or CSV file
Webhook

Enter URL
Enter parameters

Save as attribute
Process reply by Instinct AI
Allow multiple selections
Placeholder: Through this menu, you can ask your visitors to pick single/multiple selections from the list of given choices. This command will be shown in the reply section on the chat screen.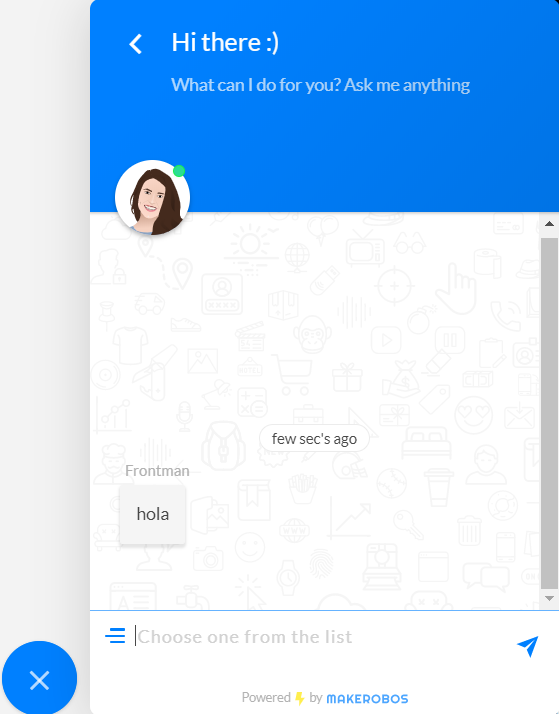 Upload text or CSV file: For auto-suggest, embed single or multiple choices into the chat screen by uploading a text or CSV file of the same.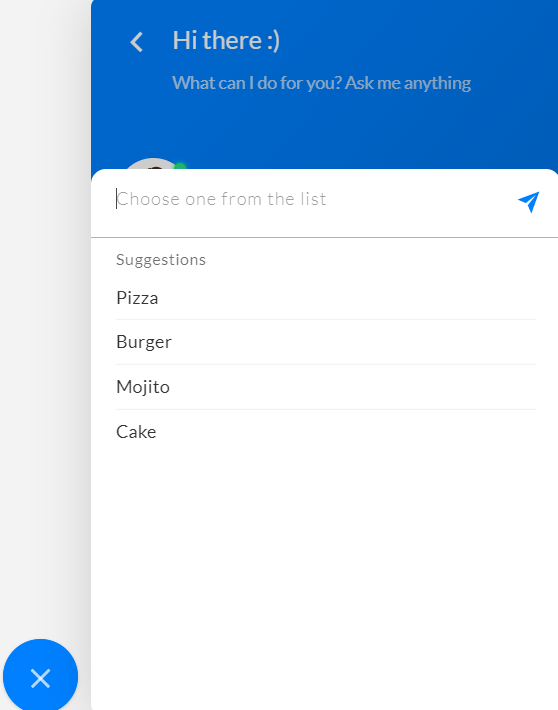 Webhook: Upload the link of the list created in your server and call a specific section of the list by filtering it using parameters.
Save as attribute: User input will get saved in the form of an attribute (an element that takes value). You can recall the selected choices by calling a particular attribute, whenever required during a conversation.

Process reply by Instinct AI: After a user selects an option from the provided list, you can choose to process it through the "Instinct AI" to start a pre-defined conversational flow with the visitor.

Allow multiple selections: Customize the multiple selections based on the query. Moreover, if you want to accept more than one input from the users then just turn on the "Allow multiple selections"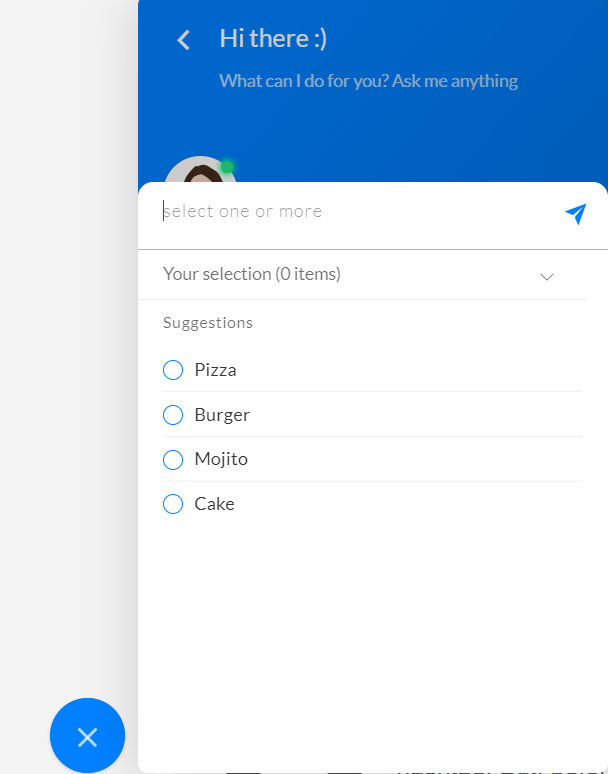 Use case:
This feature is useful to tailor smart conversations with website visitors, or can use to analyze the inputs from them. You can interpret the inputs of the visitors to understand "What they are ignoring more often" and "What they are liking the most".
Autosuggest features can be helpful in:
Tailor fast conversations: Start quick and navigational conversations with the users. Through this, you get the best result from fewer inputs.
Get users' feedback: Now, you can get feedback during the beginning/mid/end of a conversation, leaving behind the concept of "Forms". It can be helpful to understand how customers perceive your products and services, and how to improve them.
Place an order: Now visitors can pick and place their order directly from the chat window. For instance, Allow multiple selections menu can be useful for "Food, and diagnostic center websites". A customer can pick one or more than one items to complete the query in just-a-go.
Note:

–In the "Auto suggest " card, you can choose to turn on/off "Instinct AI" feature. When turned on, the conversational flow will redirect/take inputs from "Instinct AI".

-Autosuggest card" can only be placed after a text or image card

Makerobos Help Center