Boost lead generation, product demo, or event registration in the most interactive way. Employ Conversational Form to get basic user details in just one go. Save particular user input into different Attributes, send it to the concerned team or utilize the same information to redirect the conversational flow accordingly.
A Conversational Form comes with pre-defined input fields, such as Name, Phone number, Email, and Website address. You can select one or more than one custom field as per your requirements.
Key Features of Conversational Form
Verify the phone number of users via OTP.
Email and website address formats are validated.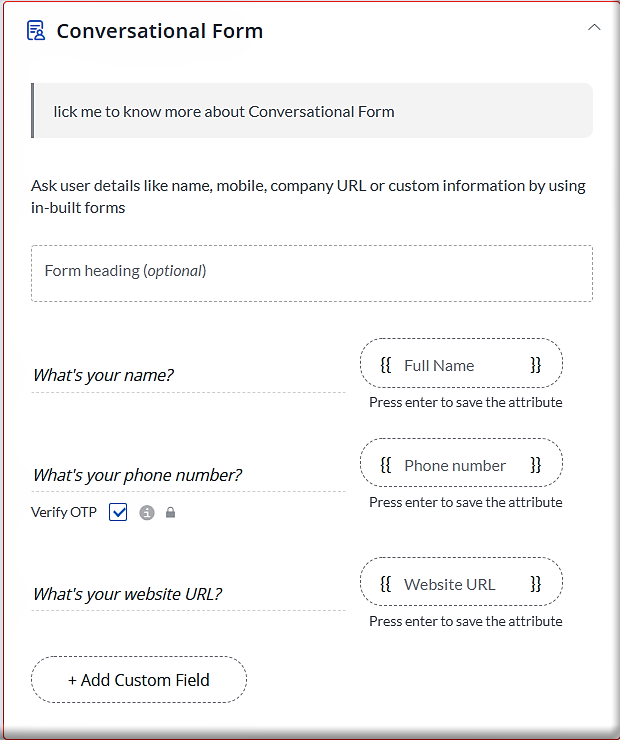 Key Fields in Conversational Form:
Form Heading: Define the goal of collecting user details in this section, such as Product registration, Event registration, etc.
Add Custom Field: Select the custom field(s) from the provided list. You can also change the predefined message in the custom fields. Save different user inputs by assigning unique Attributes for each section.
Makerobos Help Center