Make a copy of an instance, card, template, or archieved instance by clicking on the "Clone button"
Clone a Card: When you clone a card then an identical card will create next to it. This can be useful in repeating the same conversational flows.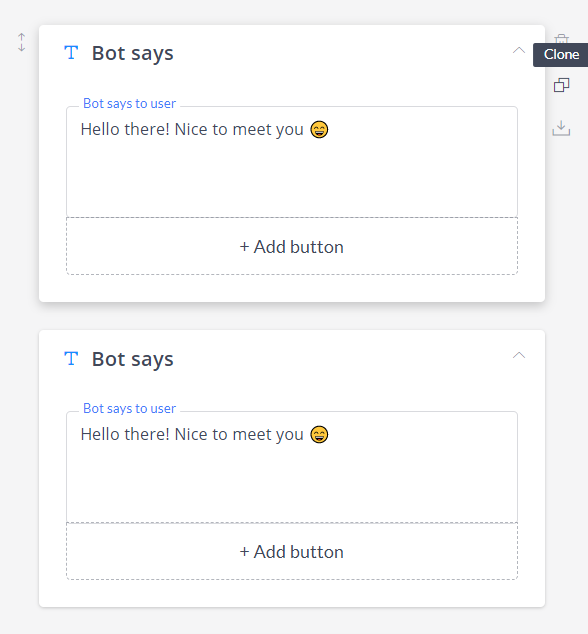 Clone Instances: You can create the duplicate of an instance by simply clicking on the clone button.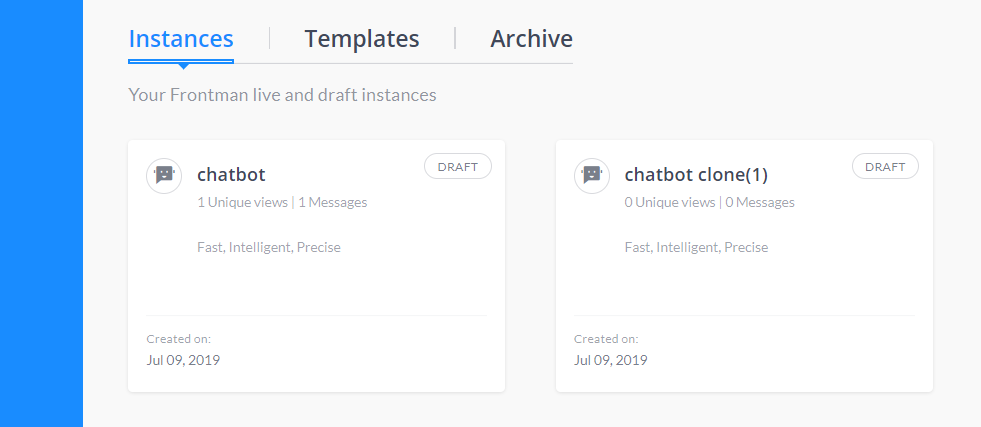 Clone Templates: Here pre-build instances appear. If you want to use a template, click clone to move a copy of it into the instances section.
Clone Archives: In the "Archive" section the deleted instances appear. To recover an archived instance, click on the clone button and the instance will move back into the instances section.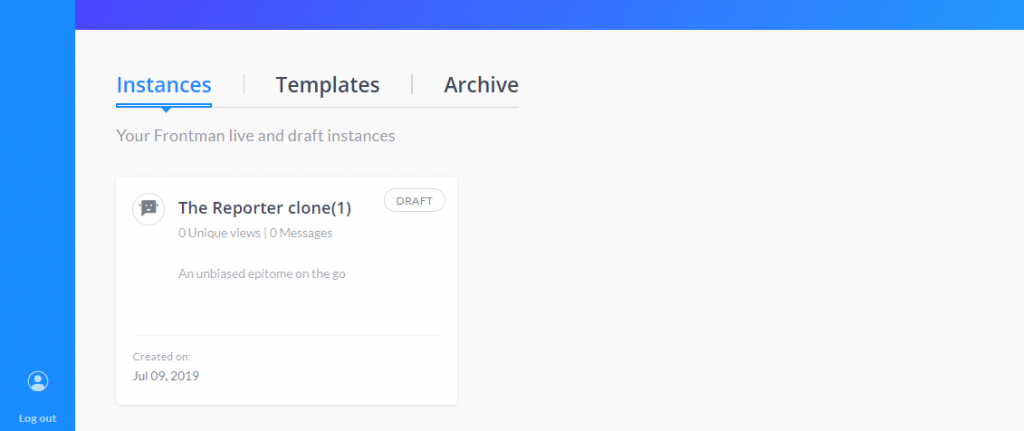 Note:

Archived instances will auto-delete after 40days.

Makerobos Help Center