With Frontman, it's super easy to create, customize, and publish a conversational landing page. Just sign in to dashboard>publish>conversational landing pages (Progressive). And, click on the customize button. It'll redirect you to a PWA based landing page.

Customizations:
Display settings
Background setting
PWA setting
SEO setting

SEO meta title
SEO meta description
SEO thumbnail image

Links
Customize URL
Chat settings
1. Display settings
Change the widget position to center, right side, and center /w transparent background.
2. Background setting
Background image: In this section, you can change the chat screen image, as per the requirement. Just click add and upload an image. It'll be shown in the background.

3. PWA settings:
Progressive web app-based settings are mainly classified into two sections. PWA App name and App logo (JPEG, PNG, JPG formats), it is necessary to provide both details, as without them "Add to home screen" function will not work.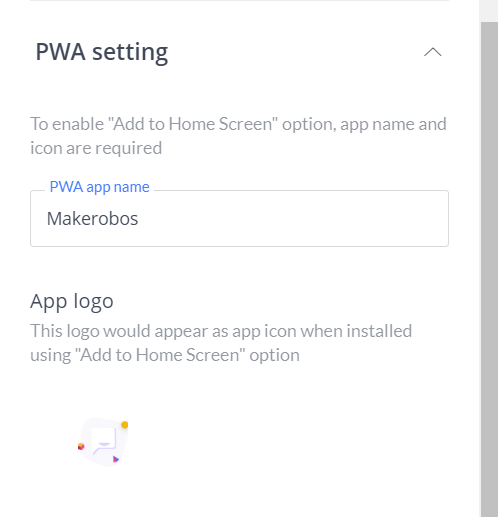 4. SEO settings:
In this section, you can optimize the conversational landing page to make it SEO friendly. In the provide sections, just provide a perfect SEO meta title, and description of your page along with an image (.JPG, .PNG, GIF formats).
Note: Image size should be 500 px X 320 px .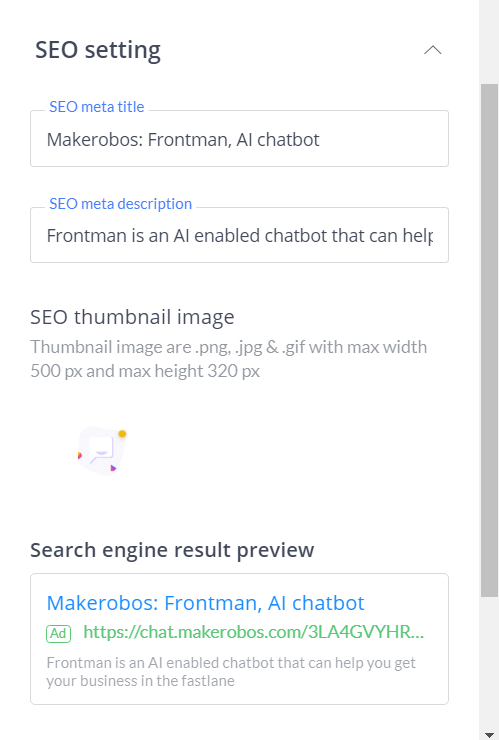 5. Links:
Here, in this section, you can redirect the visitors to a number of sources, such as your website, App store page, Facebook page, Linkedin page, Twitter profile, privacy policy, and terms & conditions page. Just submit the links in the relevant sections, and hit the "Save button".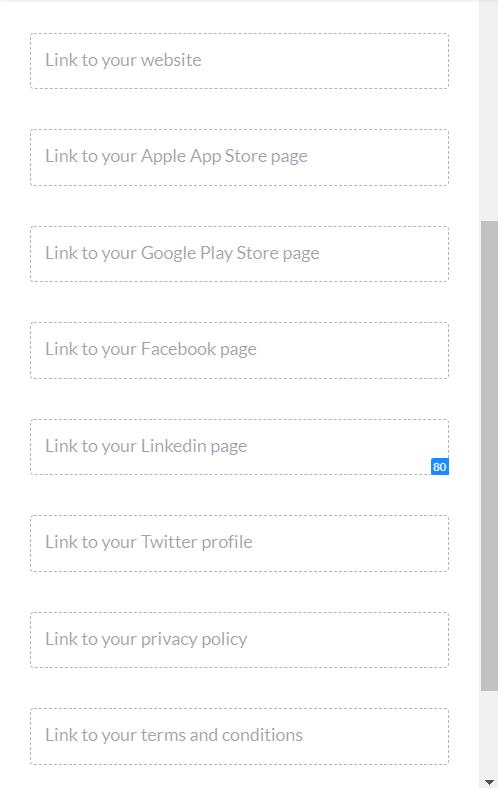 6. Customize URL:
With this feature, you can customize and generate a conversational landing page URL as per your PPC campaign. Just edit the permalink and hit the "Save button".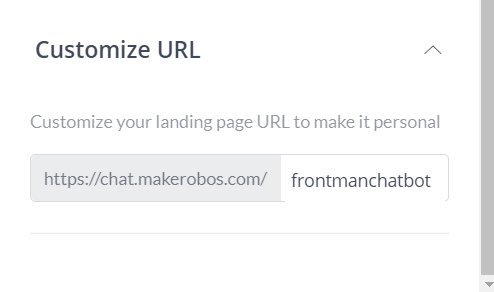 7. Chat settings
Here, you can select to start a new conversation with buyers every time they visit the same page from same device.
Makerobos Help Center