Take real-time actions, send verified lead details directly with your sales team via SMS .

It can be used as an alternative of the E-mail card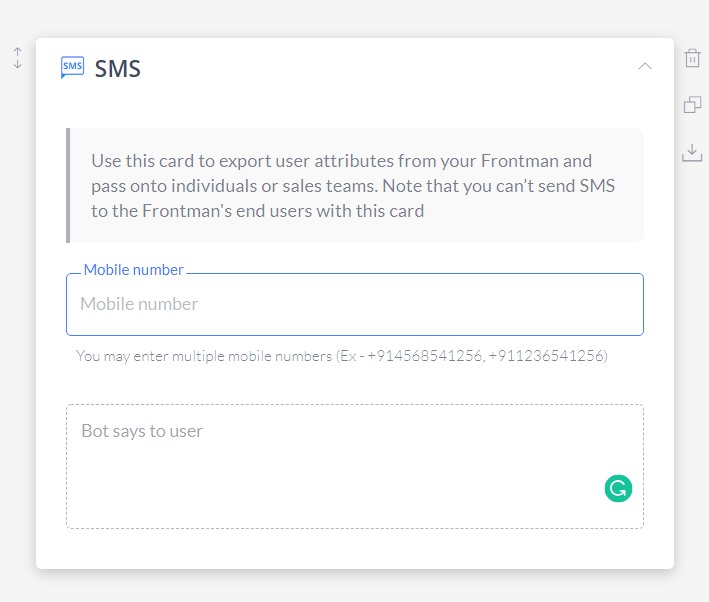 What is SMS Card?
The sole objective of the SMS card is to send the visitors detail to the concerned support team. With this card, as soon as a visitor enters the asked user credentials, then the details will automatically get sent to the concerned customer support team after the conversational flow ends for the same visitor. So that a user-query can be answered in real-time.
Mobile number: Enter the contact details of the persons that you wish to send the details.
Bot says to user: In this section, you have to enter the message, attributes that you want to send to the concerned support team.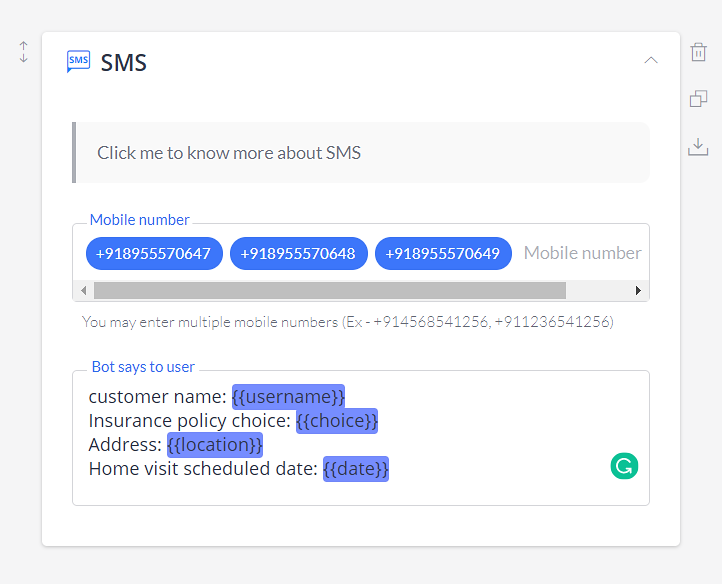 P.S: This feature can enable the businesses to act fast on closing the deals/ solving customer queries.
Note:

SMS feature is only available in the Business and Enterprise plans. In the business plan, you can send up to 1000 sms/month, whereas in the Enterprise plan you can pick a scheme as per the needs.

Makerobos Help Center