Just like SMS card, an Email card is use to send the saved user attributes to the concerned support or sales team.


It can be used as an alternative of SMS card,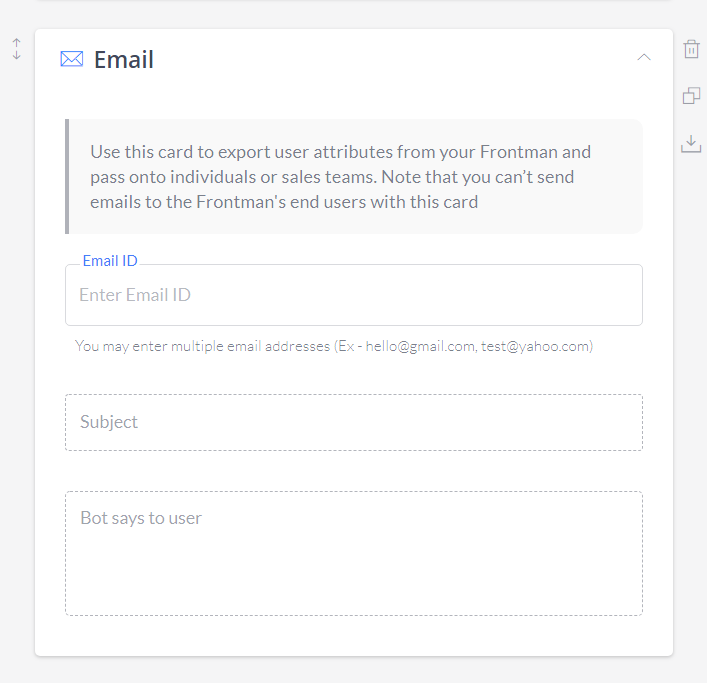 What is E-mail card?
This card sends the user attributes to the concerned sales or support teams via mail.
Email ID: Enter the Email ids of one or more than one person/team. User attributes will be sent into the selected list.
Subject: Write the subject of the mail.
Bot says to user: Here, add a message along with the attributes that you want to include in the email.
Delivered mail
Note: You'll be able to send E-mails as per the plan.


Makerobos Help Center