The style section in the Dashboard includes an array of options and tools to design and customize Frontman as per the domain of the business. In the style section, you can set up the avatar, set up homescreen, set up chat screen, and add Frontman applications.
In the add applications section, there are three applications Get Subscribers, Persistent Menu, and Broadcast Message. These applications are the core of Frontman's home screen. By using them you can gain more subscribers, broadcast an important message or event details, and grab the attention of visitors through the Persistent Menu.
Note: To display Frontman applications on the home screen, in the publish section of the dashboard, save the start screen settings to the home screen.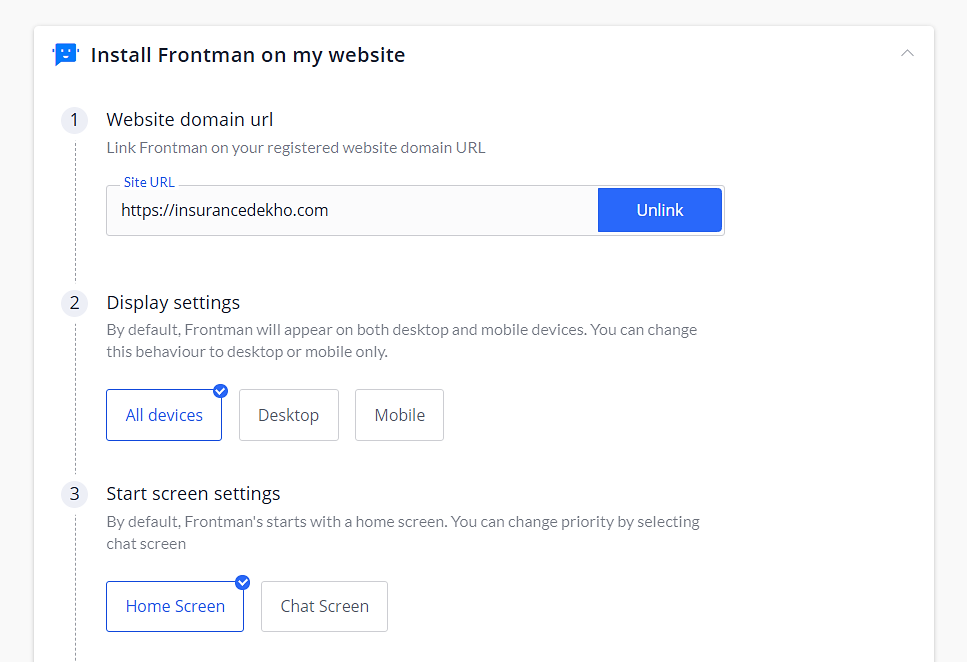 What Can I do With These Applications?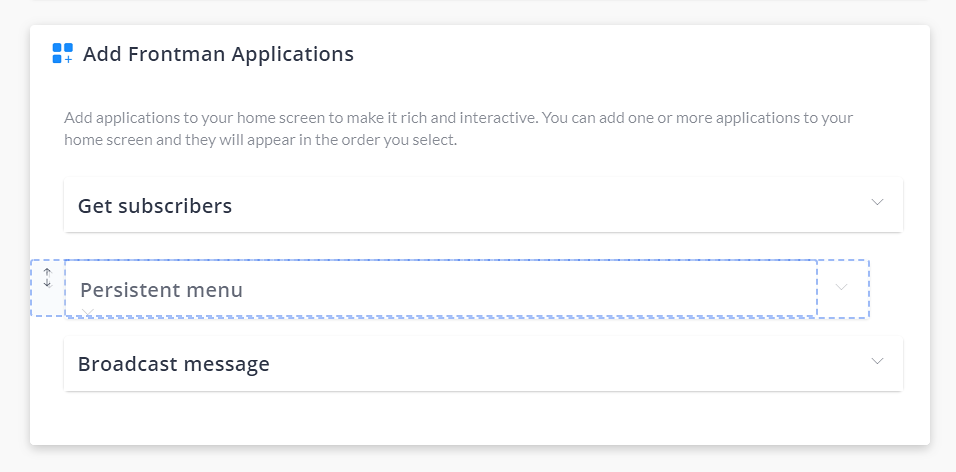 To begin with, these applications can be placed in the order you want. For instance, if you want to keep the Persistent Menu at top then select it and hover it to the top. The defined order of the applications will be displayed on the homescreen of Frontman. Every application serves a different purpose, so let us get ahead and understand their usage in brief:
Get Subscribers: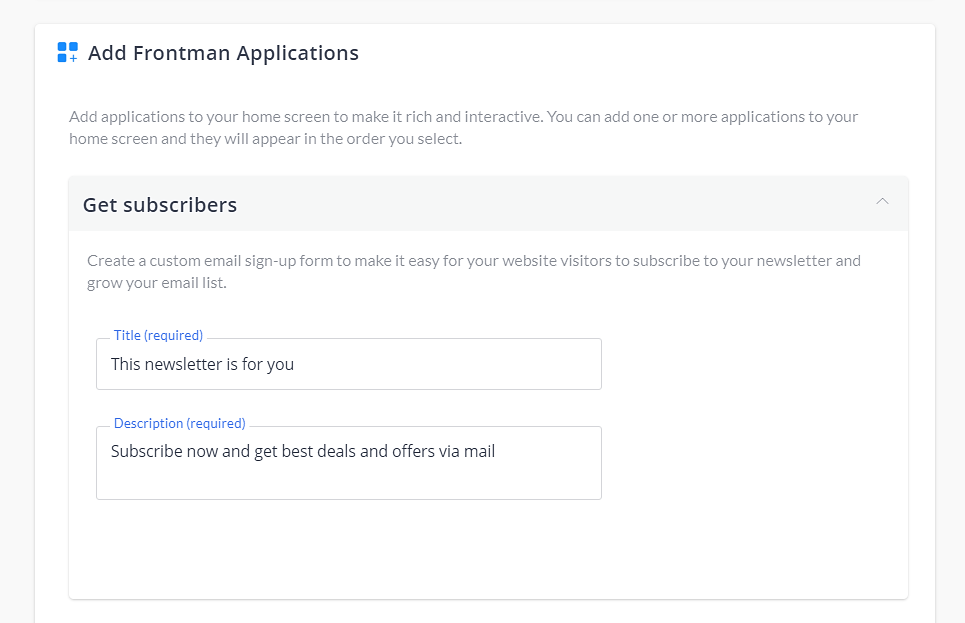 With this feature of Frontman, you can create an email sign-up form and grow the emailing list. Website visitors can subscribe to the newsletter service in just a click by simply entering their Email address.
Persistent Menu: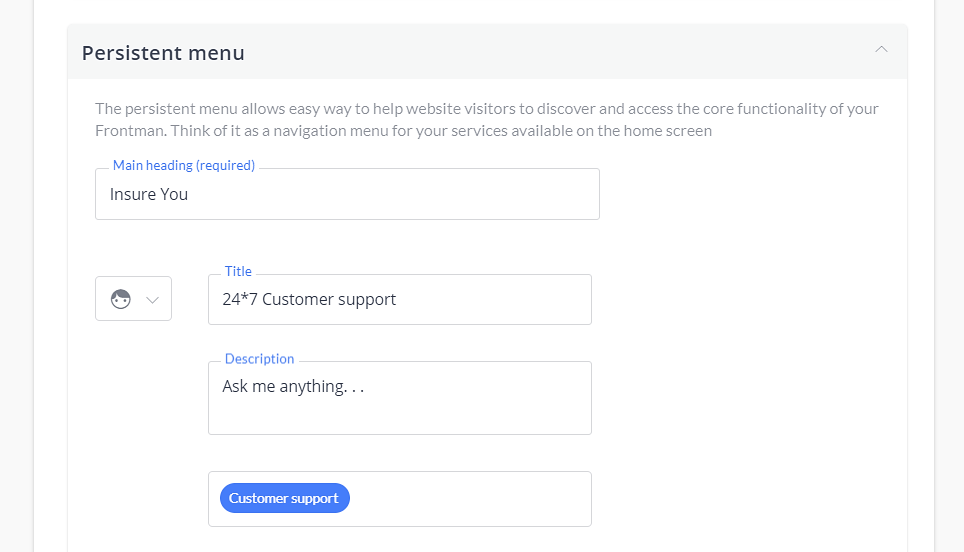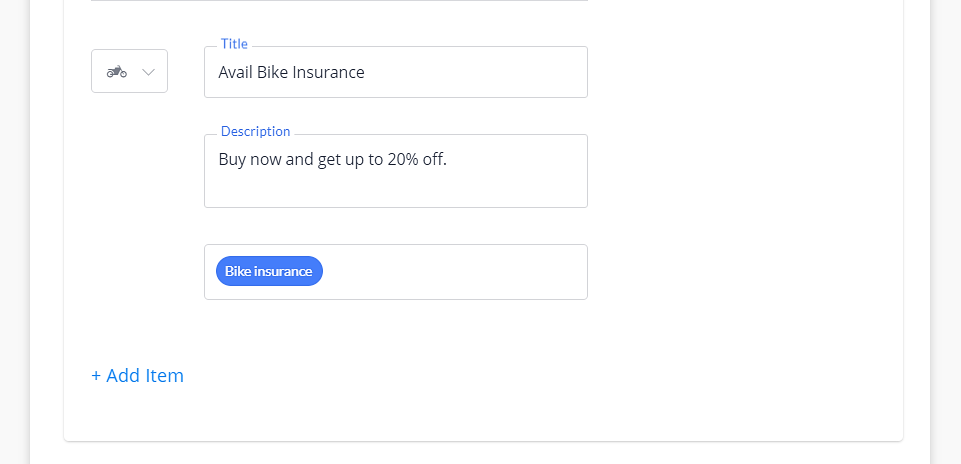 Note: You can add up to five (5) items in the persistent menu.
The Persistent Menu lets you highlight the core features of your business. You can market products, services, offers, or provide quick support to the website visitors and customers right from the home screen of the chatbot.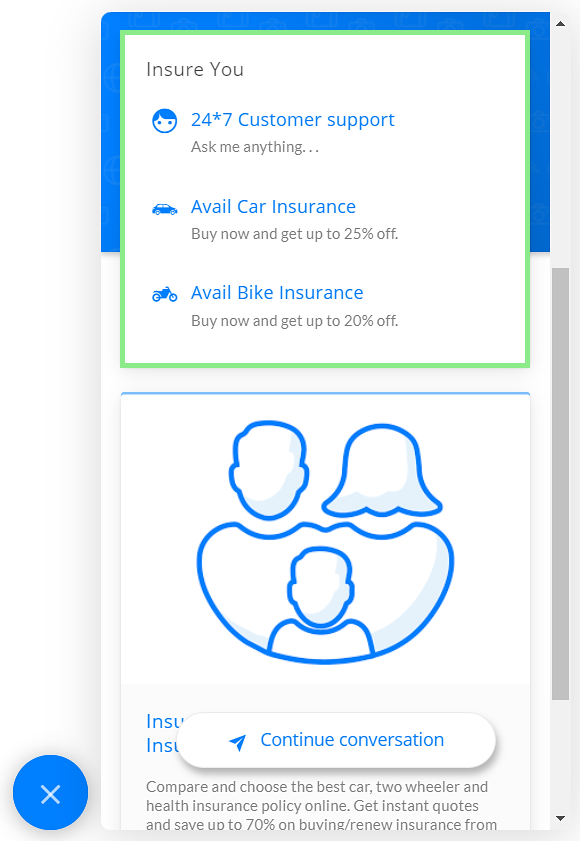 When a visitor clicks on the menu, then Frontman will begin the conversation as per the assigned block.
Broadcast Message:
Make an announcement via Frontman using the broadcast message function. You can share product/service/event announcement details and start the conversation with the interested users as they click on the message.
There is more than one way to promote a message. You can either choose "Website page" or "Conversational flow" as an outcome of the Broadcast Message. Both ways, you can engage with visitors and share a message with the audience in an effective way.
Both cards offer you to select a display type for highlighting your message. You can select display type to be image or video. To insert an image or video, you have to enter the URL of the same.
As per the website page, after clicking on the URL, a visitor will be redirected to the assigned website in a new tab.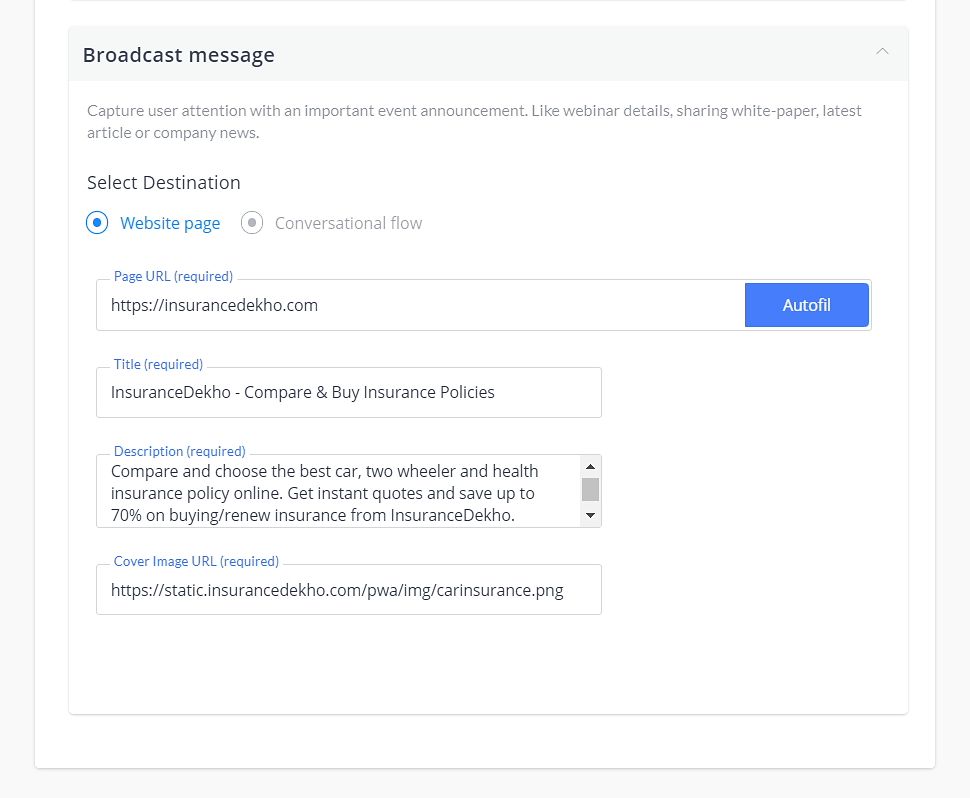 Whereas as per the conversational flow, when a visitor clicks on the message then Frontman will start the conversation based on the assigned block.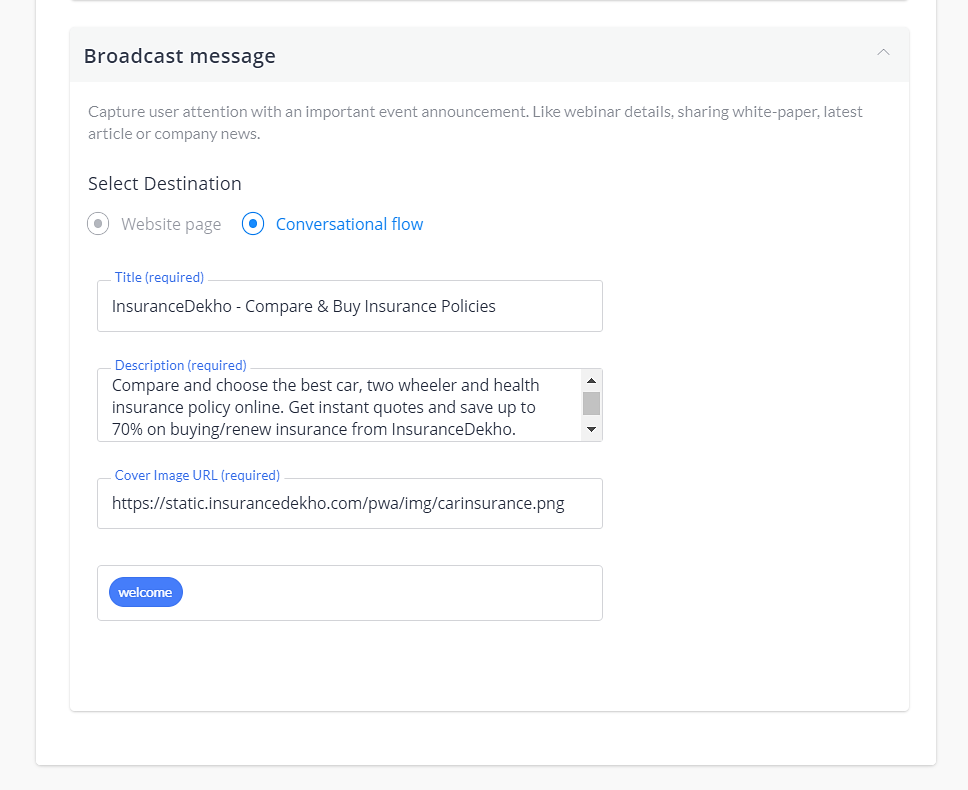 The broadcast message will be displayed like this: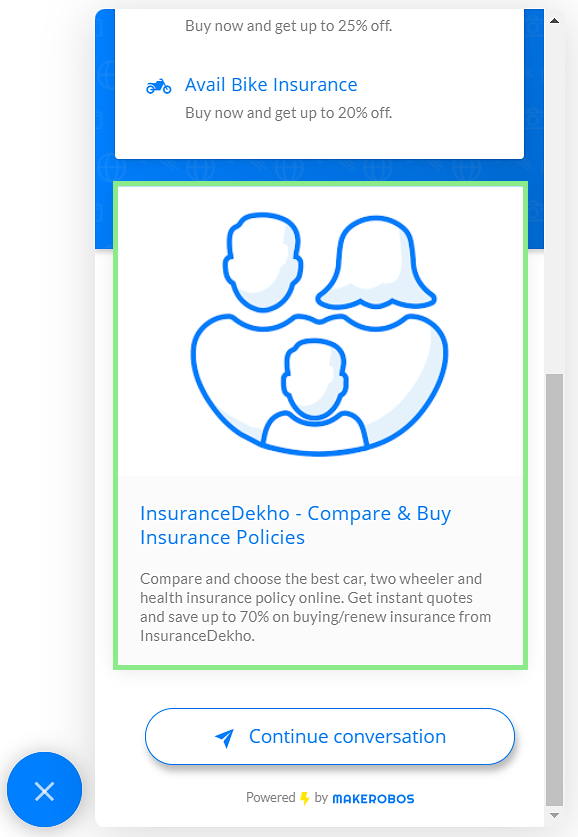 Makerobos Help Center