Instances
The dashboard features all your draft & live instances of Frontman chatbot. You can create one to many live & draft instances depending on your account type. More information is available on the pricing page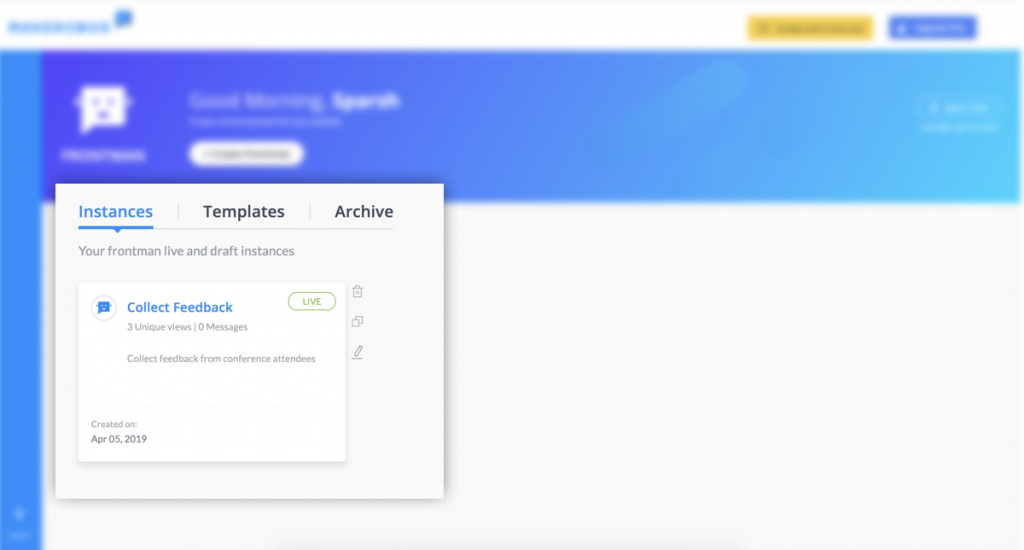 To change the title or description of the instance, use the Edit button. Similarly, you can clone the entire instance of a chatbot, using the Clone option. When you clone instance, your conversational flow only remains intact and gets copied. Rest of the settings are reset to default.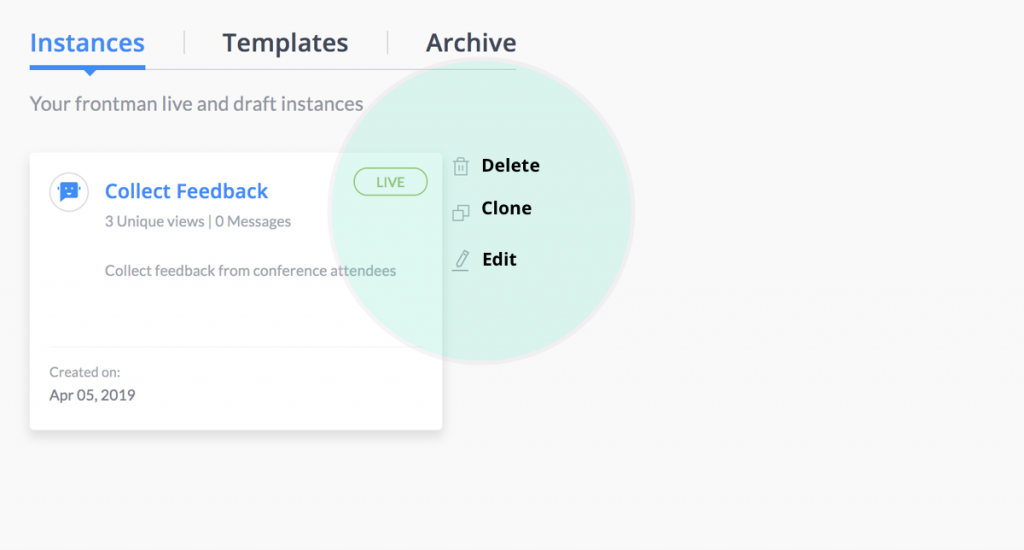 To create Frontman using blank template click on "+Create Frontman"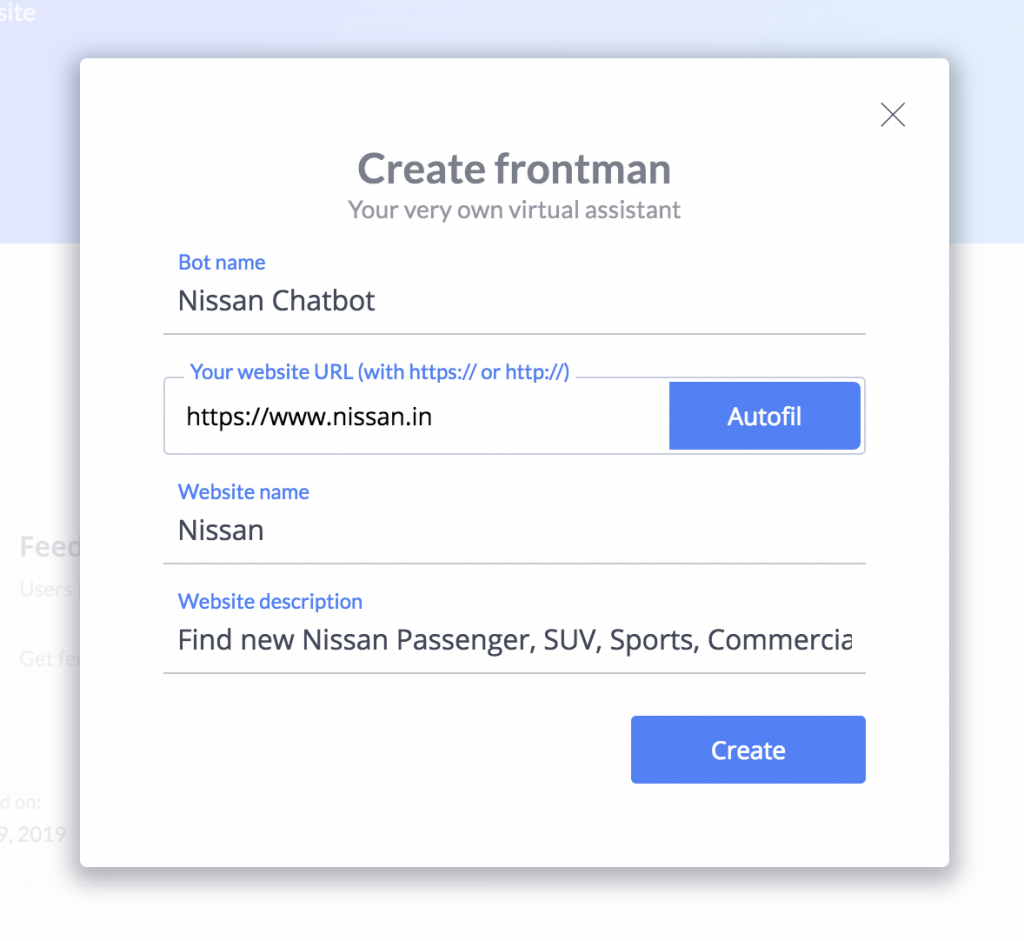 Enter short and catchy bot name for your Frontman
Enter your website URL (for instance https://www.mywebsite.com or http://www.mywebsite.com) and press autofill to fetch all the details like website name & description automatically.
Press the Save button to create frontman.
Templates
You can also use predefined templates to start with which are available under Templates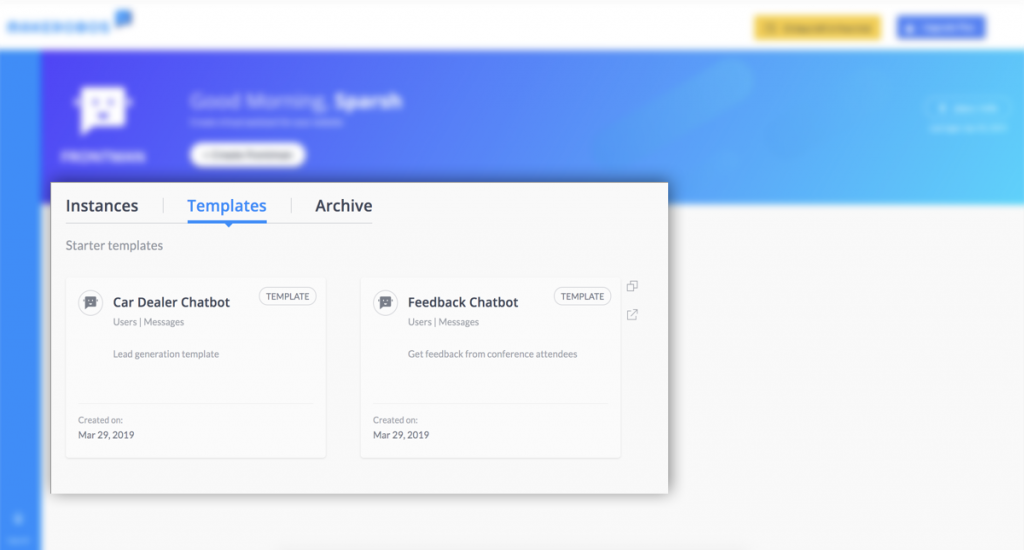 We add new templates on a regular basis so please visit this tab regularly to find new templates to get inspired and find new ways to engage with your customers. It's also possible to preview a template before cloning it.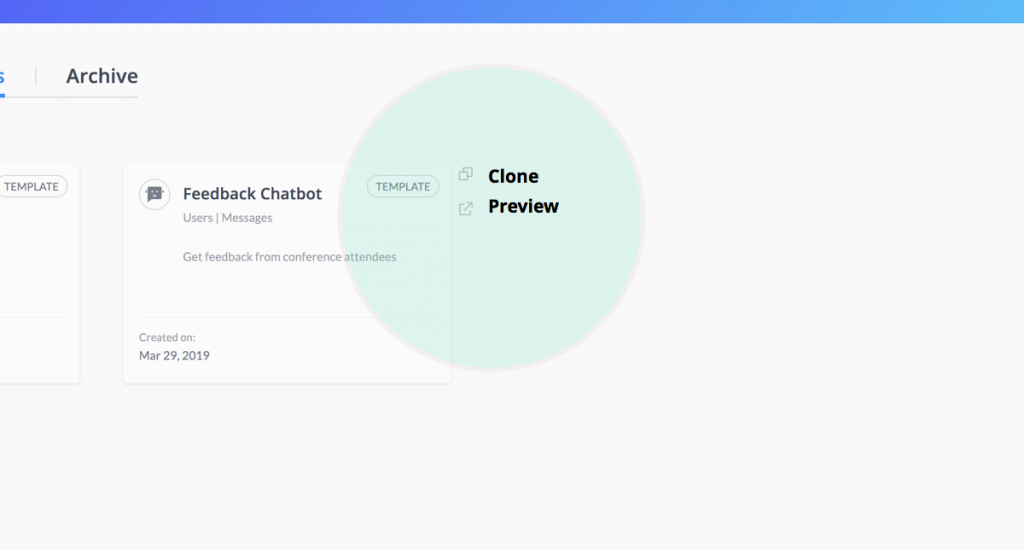 Archives
If you happen to delete an instance, it will be available in the archive tab until next renewal date. After which it will be deleted permanently. You can revive it by clone option or peek into bot's analytics and audience manager to check previously recorded metrics/details.
Makerobos Help Center