This card is a lot similar to the quick reply card. Though, there are few differences in the functionality of both cards. Like, Multiple Selection card allow users to pick more than one choices or skip the card and proceed ahead to the conversation.
By using Multiple Selection card, you're pausing the conversational flow until a user picks single or multiple options, or skip ahead to the conversation. You can save the user input as an attribute, and use it for logical branching of conversational flow or segmentation of users.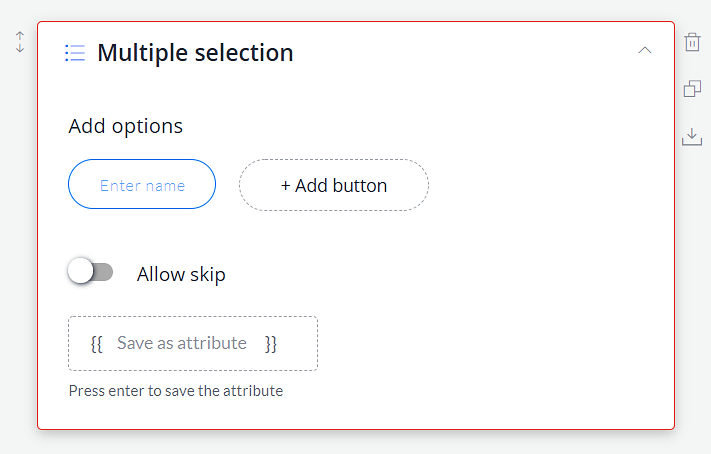 Add options: Enter the name of the choices that you want to display to the website visitors.
Allow skip: You can allow visitors to skip the choices and continue to the conversation.
Save as attribute: Select an attribute from the list or create a new one to save the user input.
Note: Multiple selection card should be placed after text or image card. A maximum of ten (10) options can be added in this card.
How Does A Multiple Selection Card Works?
This card can display up to ten multiple inputs for website visitors and save their preferences in an attribute. This can be helpful in minimizing user input and enhancing user experience while conversing with Frontman.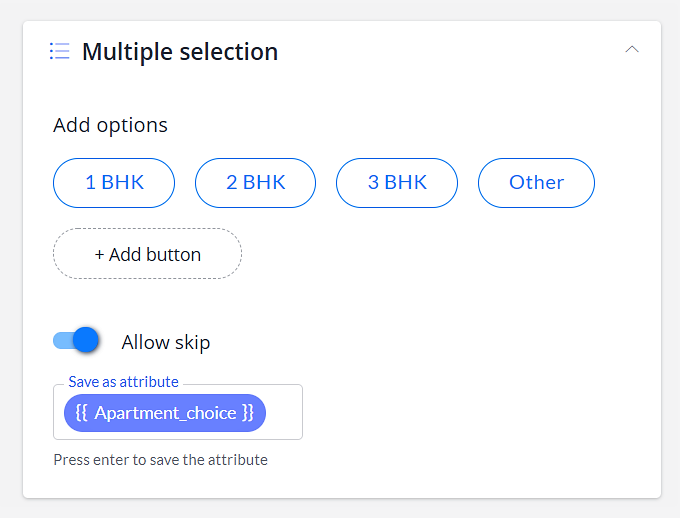 Frontman conversation:
Build engaging bot conversation using this card. Let a website visitor pick single or multiple selections from the given list. Provided user will get saved into the defined attribute. By placing Email or SMS card you can send the user selection to the concerned team in real-time.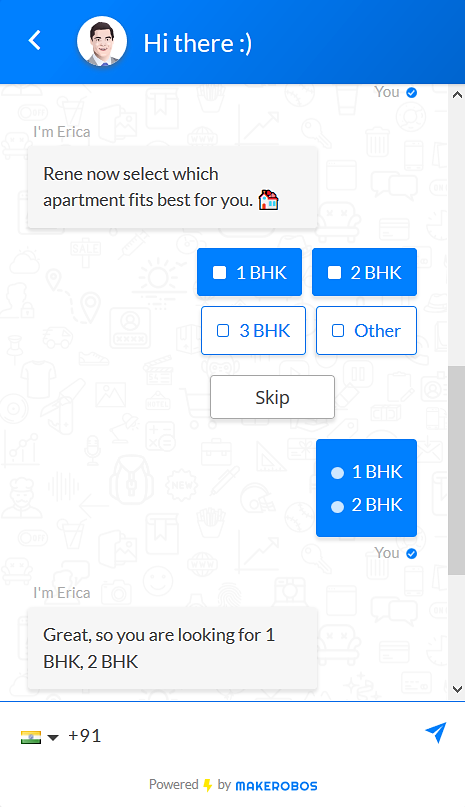 Makerobos Help Center